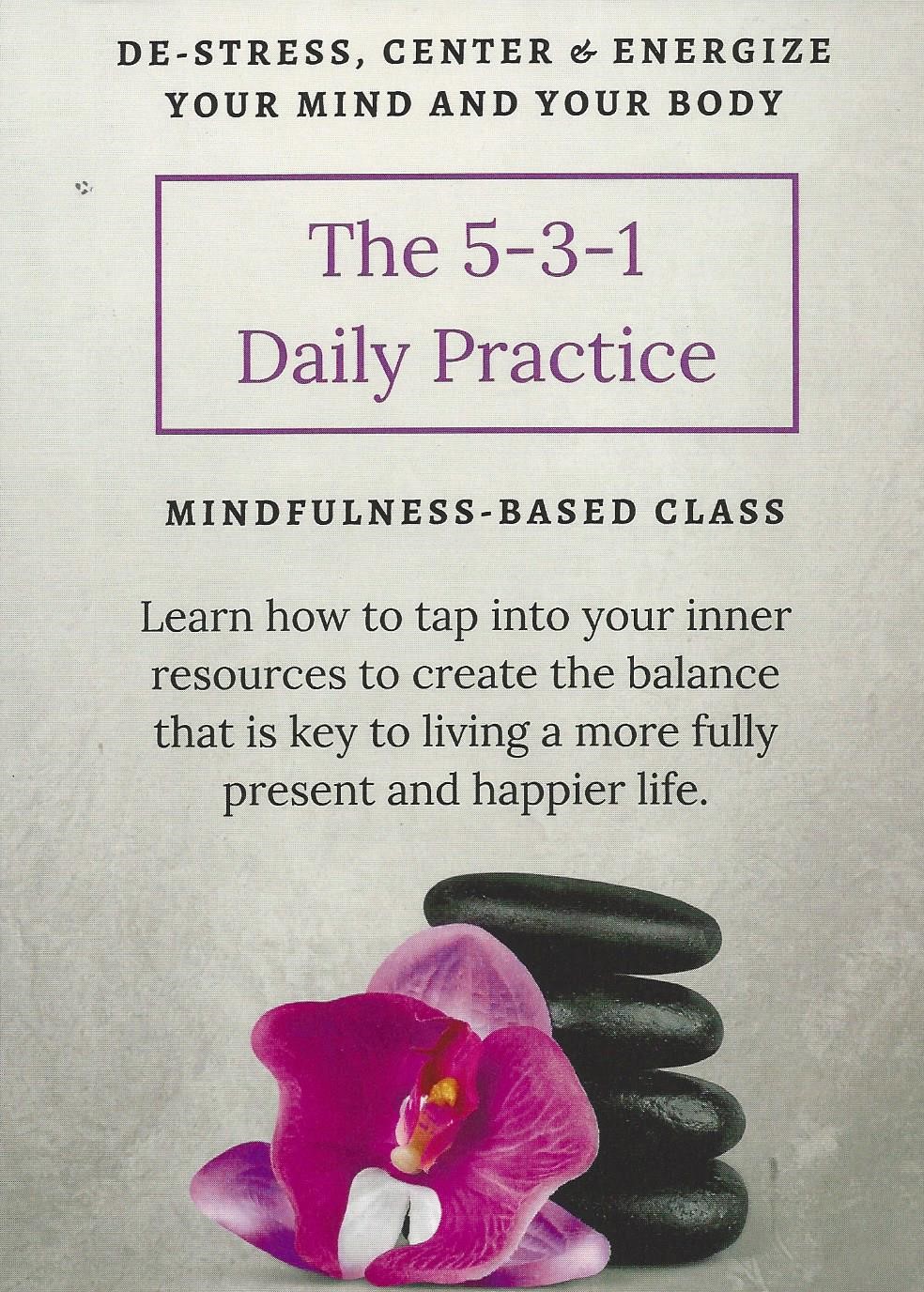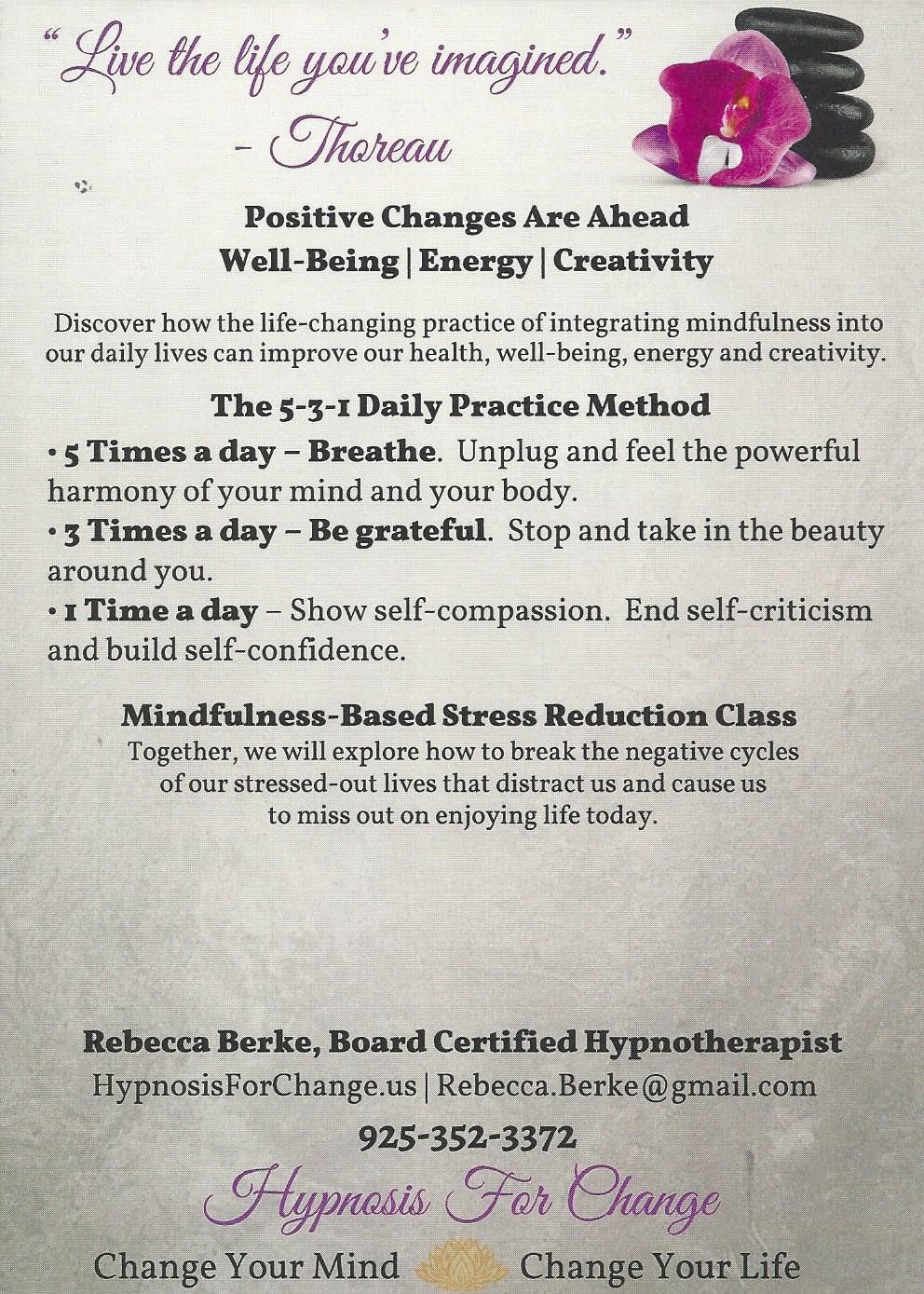 Class Location: Absolute Chiropractic
3189 Danville Blvd., Suite 230, Alamo, CA 94507
Series: Four Consecutive Thursdays, January 5th-26th, 2017
6:30pm – 8:30pm
Fee: $200 (includes all class materials)
Call or Email to Register or for a Free Consultation —Space is Limited!
$50 deposit to hold place in class (non refundable) with remainder due the first class, January 5th, 2017
Discounts!
Buy one and give one as a gift for 20% off fee

Schedule an individual Hypnotherapy Appointment and receive 20% off Fee
Each class will include:
Information, Ideas and Teachings from Mindfulness Teachers

Self-Inquiry quizzes or reflections

"Practice Patterns"— sharing from participants

Group Guided Visualization/Hypnosis/Mindfulness Practice
Comfort is in the Details:
Classes at Absolute Chiropractic's spacious and inviting lobby (after hours).3189 Danville Blvd # 230, Alamo, CA 94507—Building on the corner of Stone Valley Rd. and Danville Blvd. –Park in the inside parking lot and take entrance closest to the street.
We will sit on comfy chairs or bring your own cushion/blanket.

Clipboards and Class folders with your materials will be provided.

Bring something to write with.

We will take a mid class break.

Bring your water, snack or whatever you may need.

Confidentiality to the group will be supported.

Cell phones used only at break; otherwise please excuse yourself to the hallway.
"You have brains in your head.
You have feet in your shoes.
You can steer yourself in any direction you choose. You're on your own.
And you know what you know.
You are the guy/girl who'll decide where to go."~Dr. Seuss
Off we go to our personal best 2017! Looking forward to seeing you soon in class!